SCREEN SHOTS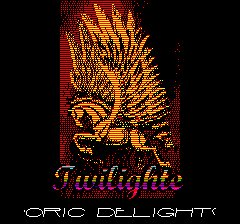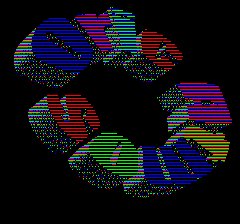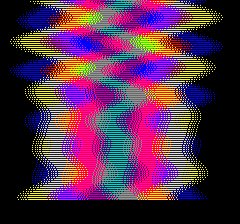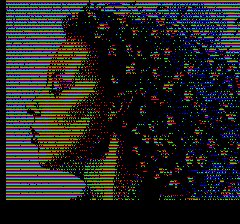 DETAILS
This demo was the first to use the newly discovered split line technique. At best, it was a good example of what the Oric can do (Like 50% of demos try to portray).
RETROSPECT
At worst, it was a good way of showing how sound (Yes it has something like sound) can sound really good one place and really shoddy everywhere else! This was only because of the memory i had to play with. I wanted to play a sample all the way through, but the only way to do it, was to use a looping 2bit sample. I then decided to gradually increase the speed of it as the demo progressed, which only made it sound awful from the start!
FEATURES

First use of Split line Colour freedom

Full smooth transitions between sections

HIRES Demo
100% Machine code
CONTROLS

SIT AND OBSERVE!
DOWNLOAD

TO LOAD IT
HIRES: CLOAD"ODELIGHT": CALL#8016

HINTS
TURN THE VOLUME DOWN!